Navigating the thriving wealth management sector in Singapore can seem overwhelming, especially for high-net-worth individuals (HNWIs) searching for a reliable ally to shape their financial journey. As a global finance hub, Singapore offers many premier wealth management services, each promising personalized strategies to fortify and grow your wealth.
The country has established itself as the leading wealth management and private banking center in the world and in Asia, according to the governmen (Monetary Authority of Singapore). From estate planning to tailored investment advice, the ideal wealth management service provides comprehensive financial solutions to meet your unique needs. So, what are the best financial companies in Singapore that you should consider in 2023?
What is a Wealth Management? 
Wealth management refers to a specialized financial service that helps individuals and families manage, grow, and preserve their wealth to achieve their financial goals. It involves a comprehensive and personalized approach to managing various aspects of a person's finances, including investments, taxes, estate planning, retirement planning, and more.
Wealth management services are typically offered by banks, financial institutions, and independent financial advisors. These professionals work closely with high-net-worth individuals (HNWIs) and ultra-high-net-worth individuals (UHNWIs) to create customized strategies that align with their unique financial objectives, risk tolerance, and time horizon.
Key components of wealth management include:
Investment Management: Creating and managing a diversified investment portfolio based on the client's financial goals and risk tolerance. This involves selecting suitable assets such as stocks, bonds, mutual funds, real estate, and alternative investments.
Financial Planning: Developing a comprehensive financial plan that includes budgeting, cash flow management, debt management, and setting specific financial goals such as retirement planning, education funding, and wealth preservation.
Estate Planning: Assisting clients in creating a plan for the distribution of their assets after their passing. This may involve creating wills, trusts, and other legal structures to ensure the smooth transfer of wealth to beneficiaries.
Tax Planning: Implementing strategies to optimize tax efficiency and minimize tax liabilities. This includes identifying tax-saving opportunities and understanding the tax implications of various financial decisions.
Risk Management: Evaluating and mitigating financial risks through insurance solutions such as life insurance, disability insurance, and long-term care insurance.
Retirement Planning: Developing a plan to secure a comfortable retirement by estimating retirement expenses, creating retirement income sources, and optimizing retirement account contributions.
Wealth management aims to provide high-quality advice and services tailored to the individual's specific circumstances, helping clients build and protect their wealth while navigating complex financial markets and changing life circumstances.
Criteria for Evaluating the Best Wealth Management Services
Selecting the best wealth management service requires careful consideration of several vital factors. They include:
Range of Services Offered: In the financial services industry in Singapore, the spectrum of investment services offered is a critical evaluation point. A comprehensive wealth management service should go beyond just investment advice.
Expertise and Experience of Wealth Managers: The competence and background of wealth managers cannot be overstated. They should have in-depth knowledge of financial markets and an understanding of macroeconomic trends and factors influencing these markets. 
Track Record and Reputation: A wealth management service's track record and reputation speak volumes about its reliability and effectiveness. Therefore, consider how well the service has performed over the years and its success rate in achieving financial objectives.
Client Satisfaction and Testimonials: Finally, client satisfaction is vital to the wealth management service's quality and reliability. That's why testimonials from existing clients offer a candid look into the company's client relationship approach, responsiveness, and ability to deliver on promises.
7 Best Wealth Management Services in Singapore
Wealth Management Service
Best For
Minimum Assets Required
Top 3 Services
HSBC Premier
International banking
S$200,000 in Total Relationship Balance

•

Grow wealth 


•

Retirement planning


•

Planning for children's education
OCBC Premier Banking
Holistic wealth management
S$200,000 in deposits, investments and/or insurance services

•

Real estate


•

Investment


•

Financial planning
Citigold
Diverse investment options
S$250,000 in deposits, investments and/or insurance

•

Short and long term investing


•

Protecting assets


•

Insurance for health and wealth
DBS Treasures
Digital banking services
S$350,000 in deposits and/or investments

•

Legacy planning


•

Investing


•

Real estate, education, inheritance planning
UOB Wealth Banking
Comprehensive wealth solutions
S$100,000 in deposits and/or investments

•

Investing


•

Wealth building


•

Insurances
Standard Chartered Priority Banking
Cross-border banking services
S$200,000 in deposits, investments and/or insurance

•

Investment planning


•

Wealth, legacy, life, and health, and home and car insurances
Maybank Premier Wealth
Tailored wealth strategies
S$300,000 in deposits and/or investments

•

Building wealth


•

Investing


•

Life and legacy insurance


•

Wealth and property lending
HSBC Premier is a comprehensive wealth management service offered by HSBC, one of the world's largest and most renowned banking and financial services organizations. Providing personalized financial solutions, HSBC Premier is designed to support customers in managing, growing, and protecting their wealth, catering to their domestic and international financial needs.
Key Features
Global Banking: HSBC Premier provides worldwide view and transfer services, making it easy for customers to manage their international accounts and transfer funds globally.
Dedicated Relationship Manager: Each HSBC Premier customer is assigned a dedicated relationship manager, trained to provide expert advice and guidance on various financial matters.
Home & Away Privileges: HSBC Premier customers enjoy exclusive privileges and discounts in their home country and abroad.
Insurance: Access a range of insurance products to protect assets and loved ones.
Promo
Digital Investment Account: Get S$50 once you open any investment account with us and make a trade.
Stocks and Securities Trading: Start trading shares and stocks with our securities trading platform.
Unit Trust: A discount of 0.85% on lump sum investment and initial contributions on Regular Savings Plan (RSP)
OCBC Premier Banking is a comprehensive wealth management service designed to cater to the unique financial needs of high-net-worth individuals. It offers various banking services and financial solutions to facilitate wealth accumulation, protection, and transfer.
Key Features
Global Outlook and Insights: Regular market insights and reports to help clients stay informed about global economic trends.
Premier Voyage Card: A high-end credit card offering Premier Banking customers exclusive privileges and lifestyle benefits.
Priority Services and Privileges: Includes priority queue, exclusive lounges, and special rates for various banking services.
Promo
Receive up to S$13,950 when you start a Premier Banking relationship with S$350,000.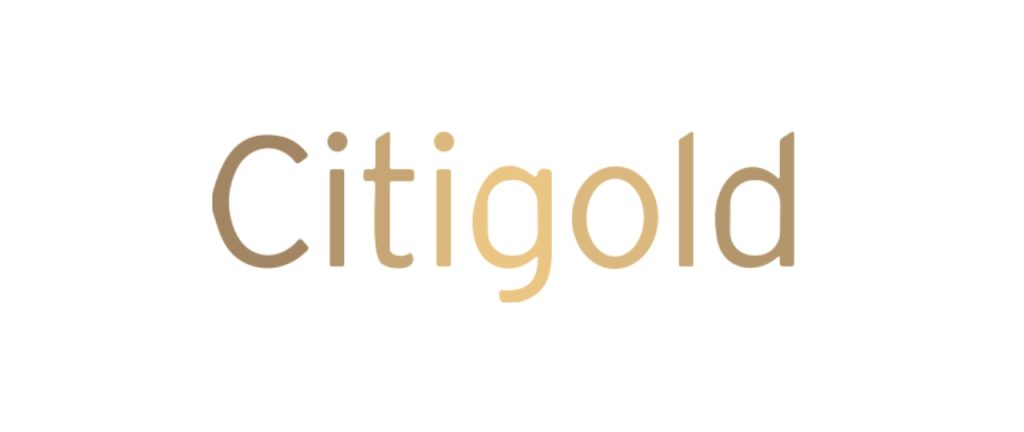 Citigold is Citibank's premier wealth management service tailored for high-net-worth clients. Offering a host of personalized financial solutions and global insights, Citigold aims to help clients navigate their financial journey easily, making the most of their wealth to achieve their financial goals.
Key Features
Access to international markets: Clients can access in-depth research and insights into global financial markets, aiding them in making informed investment decisions.
Citigold Lounge Access: Exclusive access to Citigold lounges worldwide, offering a serene environment for private banking and wealth management discussions.
Preferred Pricing: Citigold clients enjoy preferred pricing on transactions, loans, and other banking services.
Dedicated Relationship Manager: Each Citigold client is assigned a dedicated relationship manager to offer personalized service and assist with financial planning and investment decisions.
Promo
Receive S$300 cash reward for each successful Citigold referral
Receive S$2,000 cash reward for each successful Citigold Private Client referral
DBS Treasures is the wealth management arm of DBS Bank, one of the largest banks in Asia. This premium banking service caters to individuals who want to grow and protect their wealth. DBS Treasures offers personalized wealth management strategies, insights into global markets, and preferential rates, making it an excellent choice for those with substantial assets to manage.
Key Features
Tailored Wealth Management: DBS Treasures provides tailored wealth strategies and advice based on an individual's financial goals and risk tolerance.
Internetional Markets Insights: Clients can access in-depth insights and analytics on global and regional financial markets, allowing them to make informed investment decisions.
DBS digibank: DBS Treasures clients can manage their wealth conveniently through DBS digibank, an award-winning digital banking platform.
Promo
Fresh funds offer: Purchase a minimum of SGD100,000 in Eligible Wealth Product or make a minimum US Dollar 100,000 3-Month Fixed Deposit placement. Customers can purchase the wealth product or make the USD FD placement with the Fresh Funds by 31 October 2023 to qualify for the Fresh Funds Offer.
Treasury products offer: Customers will get an additional bonus rate of 2.00% per annum on top of the rate offered for the first Currency Linked Investment with a tenor of a maximum of 1 month.
Online unit trust offers: You are entitled to a 0.82% cash rebate for the first online unit trust subscription ("Unit Trust Offer") between 1 July 2023 and 31 October 2023.
*Terms and conditions apply*
"Our focus is to bring you the right solutions at the right time, for your goals," said Yeo Wenxian, Head of DBS Treasures Singapore. Indeed, UOB Wealth Banking is a premier service provided by United Overseas Bank (UOB), a leading bank in Singapore. It offers comprehensive financial services and products aimed at high-net-worth individuals. With UOB Investment banking, clients receive personalized financing solutions and financial advisory services tailored to meet their financial goals and needs.
Key Features
Personalized Wealth Management: UOB Wealth Banking provides customized advice based on your financial objectives and risk appetite.
Wealth Insights: Access expert market insights and analysis to make informed investment decisions.
Wide Range of Investment Products: UOB Wealth Banking offers a broad portfolio of investment products, including bonds, equities, funds, and structured products.
Promo
Get up to 4.15% p.a. interest on your US dollar deposits with the UOB Global Currency Premium Account.
Get a promotional interest rate of 2.70% p.a. – 6-month and 10-month tenors available
*Terms and conditions apply*
Standard Chartered Priority Banking is a premium banking service designed to cater to the complex financial needs of high-net-worth individuals. Standard Chartered is a global banking institution leveraging its extensive network and expertise to provide clients with personalized financial solutions, aiming to protect and grow their wealth effectively.
Key Features
Global Recognition: As a Priority Banking client, you will be recognized and have access to personalized services at all Standard Chartered branches worldwide.
Dedicated Relationship Manager: You will have a dedicated relationship manager, supported by a team of financial experts, to guide you through your financial journey.
Investment Solutions: Standard Chartered offers various investment options, from mutual funds to direct equity, and expert advice to help you make informed decisions.
Wealth Lending Solutions: Standard Chartered provides tailored lending solutions, including mortgages and secured overdraft facilities, to help leverage your assets.
Promo
From 1 July to 30 September, receive a cash reward of S$13,000 when opening a Priority Banking account as a New-To-Bank client.
Bring in a minimum of S$200,000 fresh funds in Eligible Invesments or Eligible Deposits, complete a Financial Needs Analysis and upgrade to Priority Banking.
You will also receive S$200 cash reward for every S$100,000 of Eligible Investment Products you purchase, up to a cap of S$6,000 in cash reward per Eligible Customer.
Maybank Premier Wealth is a premier banking service offered by Maybank, one of the largest banks in Southeast Asia. The service is dedicated to providing high-net-worth individuals with personalized financial solutions designed to grow, manage, and protect their wealth. It offers a comprehensive suite of products coupled with top-tier financial insights and the expertise of dedicated wealth managers.
Key Features
Personalized Services: Maybank Premier Wealth provides clients with a dedicated relationship manager who offers personalized wealth strategies based on the client's financial goals and risk profile.
Comprehensive Product Suite: Maybank offers many investment options, including equities, bonds, mutual funds, foreign exchange, and more, allowing clients to diversify their portfolios.
Global Market Insights: Clients can access extensive research reports and market insights to stay informed and make well-guided investment decisions.
Priority Services: As a premier client, you enjoy priority banking services, including faster processing times and preferential rates on loans, deposits, and other bank products.
Promo
Receive up to S$1,800 Cash Credit when you join Maybank Premier.
Closing
Navigating Singapore's bustling wealth management sector can be overwhelming, especially with the many options available. Whether you're a high-net-worth individual seeking comprehensive financial strategies or a newbie investor stepping into the financial service industry, there's a service tailored for you.
Key Takeaways
The financial service sector in Singapore offers diverse services, each catering to different financial needs and goals.
Asset management services vary in terms of minimum investment requirements, with digital platforms making these services more accessible to a broader audience.
Technological advancements, particularly FinTech and robo-advisors, have revolutionized asset management, making it more efficient and personalized.
Need a small business loan Singapore? Bugis Credit, a reliable licensed moneylender in SIngapore, offers a quick loan approval process to help you through any financial situation. Request a quote today and enjoy fair interest rates and flexible repayment terms.